An extremely effective, minimally invasive treatment now offered at ALL-N-1 HOUSE OF BEAUTY HAIR/ SCALP CLINIC
fusion mesotherapy for hair loss is a treatment consisting of many of the most powerful hair regrowth factors combined into one simple and highly effective treatment.
Our clients visit us every two weeks for Mesotherapy Treatment. The treatment is done using a special Electroporation and LED stimulation meso device. This device sends a pulsed current through the outer layers of the skin, that open the pores and allows our blend growth factor to penetrate up to 200x deeper than injected serum can travel.
Simultaneously the light emitted by the LED activates biological function of the skin and cells that lead to healthy scalp and hair growth.
Treatment
Mesotherapy Benefits
Stimulating hair growth in problem areas
Improving blood circulation to the scalp leading to more growth
Reducing  inflammation which helps reverse hair and scalp issues
Neutralize and minimize excess DHT the hair loss hormone
Stimulate collagen development for new scalp matrix and growth
Increasing hair follicle size for stronger strands and less breakage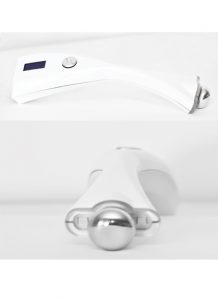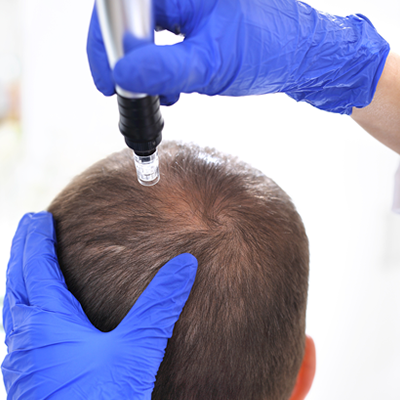 Micro-needling produces stem cell in the scalp that lead to hair growth
Reduces inflammation in the hair follicles setting the stage for a healthy scalp
The treatment itself, performed by our specialist Barbara Brown the treatment take between 30 and 60 minutes depending on the extension of the (area) being treated.
During the treatment a small quantity of our fusion mesotherapy formula is micro-needled directly into the scalp . This method multiples the effects of the formula and provide more effective results than oral or topical solution alone.