Welcome to All N 1 House Of Beauty Salon. Our Hair Salon offer such hair weaving services as Full Lace Wig Installation, Cranial Prosthesis for patients going through Chemotherapy, Custom Wig making, Sew In Weaving, Malaysian Ring Weave, Invisible Part Weaving, Lace Frontal, the 2 Piece Healthy Hair Net Weave, and Net Weave. To schedule a consultation with one of our Weave Specialists contact us.
Treatment
How Laser Hair Therapy Works
Laser hair therapy uses medical-grade lasers to deliver safe, low level laser light to your scalp. Laser therapy is similar to watering plants. Like the water and nutrients absorbed by plants, the light energy is absorbed by your hair follicles so that your hair can continue to grow. As the light is absorbed, micro-circulation increases, therefore distributing a more abundant blood supply and nutrients to the hair follicle. Low level laser light stimulates cellular activity in your follicles to help diminish hair loss while helping regrow hair.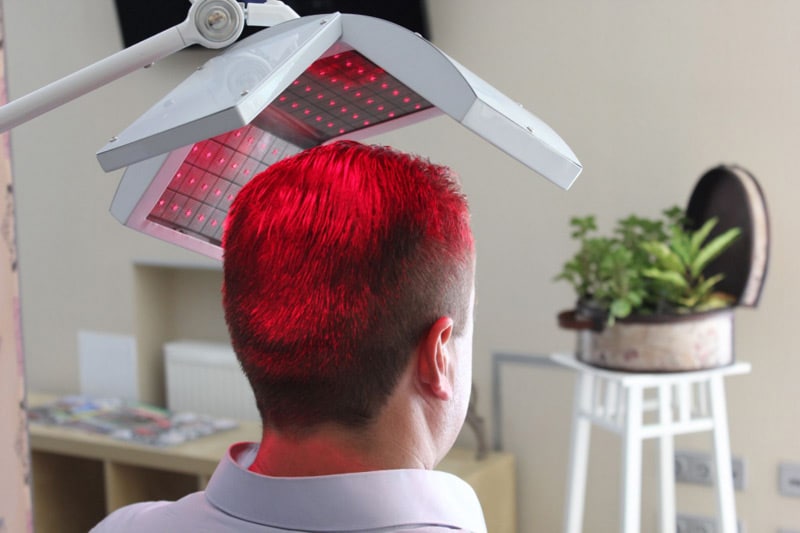 Laser Hair Therapy Benefits
Stimulates hair regrowth
Reduces further hair loss
Increases hair strength and density (fullness)
Painless
Non-invasive
No common side effects
Can be used in men and women, and for all hair lengths
Manageable daily time commitment
Laser therapy at ALL-N-1 HOUSEOFBEAUTYHAIR/SCALPCLINIC is administered by Barbara our trained IAT certified hair loss practitioner and master cosmetologist (Low Level Laser therapy is an F.D.A. approved and non-surgical method for treating health conditions it is most commonly use to treat androgenetic alopecia, male and female pattern balding) increases the blood flow (micro blood circulation in the scalp stimulates metabolism in the (catagen  resting)or telogen falling out)  phased follicles.in doing so accelerated production of anagen hair (new hair) are formed.